Our Apps
Shas Challenge - (Click to Download App)
Test your yedios of Shas! Multiple questions on each daf provide an in-depth review of the gemara. Use this app as a unique way to test yourself on your retention of what you've learned. You can challenge yourself on a single daf, or select all available dafs as a comprehensive exam. Also can be used as a form of chazora. New questions will be available as the cycle of Daf Yomi progresses.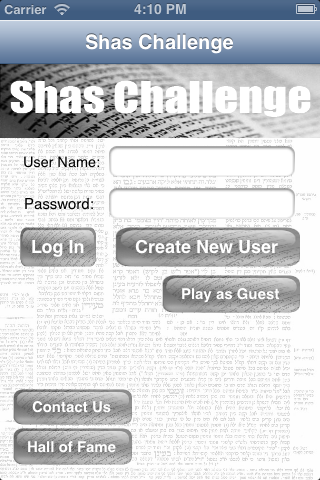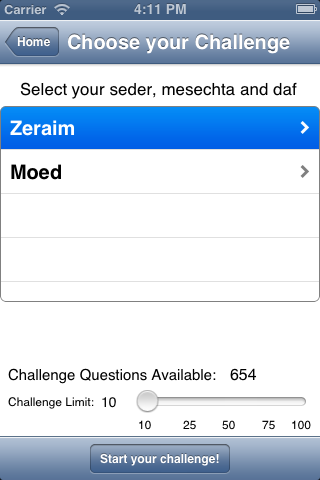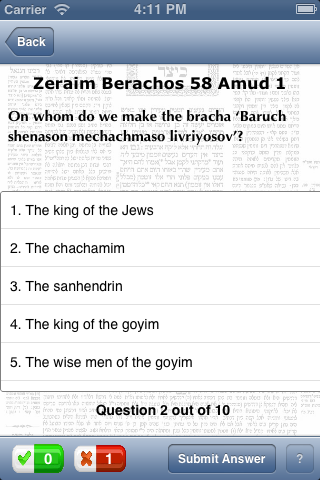 Houston Texans Galaxy 4 Hard Cell Phone Case,Tampa Bay Buccaneers Highland Mint 12" x 20" Man Cave Panoramic Photomint http://www.wholesalekansascitychief.us.Women's Denver Broncos Cuce Shoes Orange Wedge Espadrille,Women's Dallas Cowboys Mitchell & Ness Navy Visiting Team V-Neck T-Shirt,Men's Chicago Bears Nike Charcoal Team Travel Performance T-Shirt.San Francisco 49ers Scarlet 34'' x 30'' Jersey Flag,Mens Buffalo Bills Antigua Royal Blue/White Fusion Polo,Men's Miami Dolphins New Era Gray Super Bowl VII On The Fifty Sport Knit Hat Kansas City Chiefs Jerseys Cheap.Women's Baltimore Ravens Joe Flacco Majestic Purple Draft Him IV T-Shirt,Tennessee Titans The Northwest Company Soft & Cozy 3-Piece Full Bed Set.Antigua Miami Dolphins Leader Quarter-Zip Jacket - Orange,Men's Seattle Seahawks Fan 12 Nike Neon Green Player Name & Number T-Shirt Wholesale Kansas City Chiefs Jerseys cheap.Women's New England Patriots Pro Line Gray Philips Henley 3/4-Sleeve T-Shirt,47 Brand Minnesota Vikings Toddler Structured Adjustable Logo Hat - Purple,Mens Baltimore Ravens Jacoby Jones Nike Black Alternate Game Jersey.Youth Atlanta Falcons Matt Ryan Nike White Game Jersey,'47 Brand New York Giants Caprock Canyon Flex Hat - Natural/Charcoal,Denver Broncos Pet Collar Bandana Kansas City Chiefs 2016 Jerseys Cheap For Sale.Women's Los Angeles Rams New Era Navy Polar Dust Uncuffed Knit Beanie with Pom,Men's New York Giants Nike Charcoal Stadium Touch Hooded Performance Long Sleeve T-Shirt
Jewish Burial - (Click to Download App)
The service for a Jewish burial. What will be done and when, along with the appropriate prayers to be said for the deceased. All prayers have audio as well. Also, a list of Jewish cemeteries with maps and directions are provided.